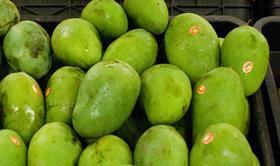 Malaysia's Federal Agricultural Marketing Authority (Fama) has expressed interest in developing mango exports to Europe in the coming years.
According to a report from Bernama, Fama hopes to export Harum Manis mangoes to European countries in the next three to four years.
Mohamad Fasiah Mohd Fakeh, chairman of Fama, said there was lots of potential in these untapped markets and Malaysia had to adapt.
"The potential of Harum Manis can be developed further as the demand in the country alone exceeds the total production and the exclusivity of the fruit itself," Mohd Fakeh said.
"We need to move towards modernisation and look globally so that Harum Manis will be known and can be enjoyed everywhere in the world similar to other fruit such as apples."
Mohd Fakeh said the Harum Manis variety of mango was a more promising export prospect than other agricultural products such as rice and in the future farmers could switch to growing mangoes.
He also cited the success Malaysia had experienced in recent years growing durian exports to markets such as China and suggested it could be repeated with mangoes.