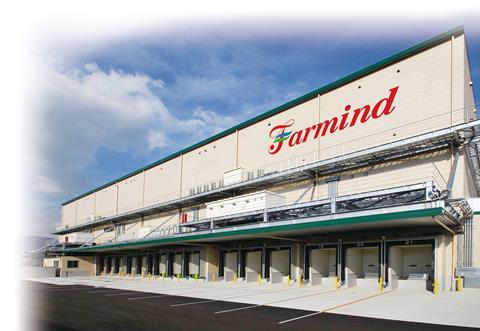 Leading Japanese fresh produce marketer, Farmind, has entered into a capital alliance agreement with Gulf Japan Food Fund (GJFF) and Mizuho Gulf Capital Partners (MGCP) to expand its operations outside of Japan.
The collaboration will promote advanced supply chain technology, including cold chains, in markets including the Middle East, and will assist in exporting high-quality Japanese produce globally.
The efforts are aimed at enhancing corporate value and meeting the needs of both producers and consumers in Japan and overseas markets.
GJFF, a private equity fund established in March 2016 to promote the growth of Japan's agricultural produce and technology to the Middle East, will undertake ¥2.5bn (US$22.7m) of convertible bonds with warrants, which are issued via third-party allotment as part of the agreement.
Cool Japan Organisation and Middle Eastern Government-affiliated funds invested a total of US$390m into supporting the alliance.
President of Farmind, Tatsuo Horiuchi, noted the company were in a strong position going forward, despite recording a loss as recently as 2017.
"Farmind has always maintained a sufficient cash position, and this capital alliance has further strengthened our financial base," explained Horiuchi.
"Although our consolidated result in 2017 was a loss of approximately ¥1.8bn (US$16.39m), we returned approximately ¥1bn surplus the following year (2018), and we also expect reasonable profits from 2019.
"In addition to these recent results, we've raised approximately ¥6bn (US$54.6m) in capital over the past two years, including the ¥2.5bn received from the GJFF, so now our financial base is sufficiently stable."
Correction: In a previous edition of this story printed in Asiafruit February, the figure ¥2.5bn was converted to US$3.6m. This is incorrect. The total ¥2.5bn converts to US$22.7m.