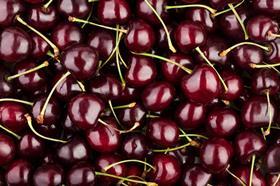 Asoex's Chilean Cherry Committee has released its first estimate of the 2021/22 season, which tips exports to rise amid diversification efforts.
According to a report from Simfruit, the committee predicted exports to increase 9.8 per cent compared to the previous season, equating to a total of 77.4m cartons (5kg) or 387,268 tonnes.
Ronald Bown, president of Asoex, said to date (10 November), Chile had already exported 44,162 cartons.
"We have prepared ourselves to deliver high quality and safe fruit to our consumers around the world.We have prepared, together with the Ministry of Agriculture and the SAG, to have a very good season," said Bown.
"Additionally, we are working to diversify our cherry exports. China will remain the main destination for our fruits, but we are projecting a significant increase in other markets, therefore it is expected the percentage of exports shipped to China will drop from 91 per cent 87 per cent."
Chairman of the Chilean Cherry Committee Cristián Tagle said weather conditions, for the most part, had been good leading into the season.
"We have not suffered rain or frost, therefore, we believe that we will have a good quality of fruit.As a committee we have prepared ourselves to continue improving our quality," said Tagle.
"That is in terms of safeguarding the quality and safety of the fruit, but also, given the complicated logistics outlook in the world, we are working closely together as an industry to have a very good season."
Ignacio Caballero, marketing director of Asoex, said the deal would be backed by promotional campaigns that encourage greater consumption.
"We will develop a mix of marketing actions, especially in China, as it is our main market, but this season we will also implement promotional campaigns in eight other markets: the US, Korea, Vietnam, Thailand, India, Russia, Canada and Taiwan," explained Caballero.