Philippine durian will enter the market for the first time in March with an initial shipment of 7,500 tonnes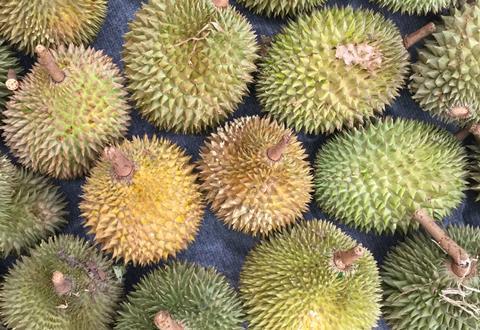 The Philippine government has announced the first shipment of durian bound for China will arrive in March.
The Philippines gained access to China for durian exports in January after President Ferdinand R Marcos Jr met with a series of Chinese officials including President Xi Jinping and the two countries agreed on a new protocol.
According to a report from the Philippine News Agency, the first consignment contains 7,500 tonnes of fruit and the agreement is expected to open up the Chinese market for an estimated 50,000 tonnes of fresh durian.
Presidential Communications Office (PCO) secretary Cheloy Garafil said the durian growers from across the country contributed to the landmark shipment.
"In its (Department of Agriculture - Bureau of Plant Industry) presentation, the agency said there is an initial volume of 7,500 tonnes of durians ready to be sent to the Asian country, which will be sourced from 59 different farmers or producers covering some 400ha of production area," Garafil said.
The Department of Agriculture earlier announced durian will be initially exported from the roster of registered farms in major durian production areas in Davao City and the provinces of Davao del Sur and North Cotabato.