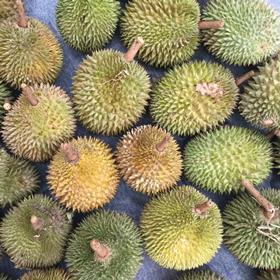 Thailand's fruit exports are holding up despite the challenges of the coronavirus (Covid-19) but exporters are being urged to maintain food safety standards to ensure it stays that way.
Paiboon Wongchotesathit, president of Thai Fresh Fruit Traders and Exporters Association, told the Bangkok Post, demand from China was keeping trade going but growers and businesses needed to keep high sanitary standards to ensure shipments are not contaminated with the virus.
'If the workers are infected and transmit the virus to customers through droplets on products, the whole export industry will be ruined,' Paiboon said.
Paiboon asked that those working with fruit wear face masks frequently use hand sanitiser.
While demand for the country's fruit still exists, Paiboon said the coronavirus could affect the industry's labour supply with the possibility of migrant workers leaving because of the virus and the upcoming Songkran festival.
'Some companies have a policy of firing workers who intend returning home during the Songkran festival,' Paiboon said.
'Some businesses might not have enough experienced workers and they will compete against one another to get more workers."
Despite the worldwide disruption caused by the virus, Paiboon also said there is a chance that fruit exports could grow, particularly durian exports as the fruit is popular among Chinese consumers who will be in a position buy more imported food as they will cut back on travel.