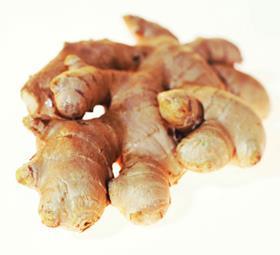 The high price of China's new-season ginger this year is suppressing exports and making filling orders difficult for the country's traders.
China's ginger acreage decreased roughly 30 per cent for the crop harvested from last November, the result of prices under the cost of production during 2012.
But with farmers opting for other crops, the situation has turned around this season, according to Vivien Li of major Chinese marketer Hengfeng Fresh Produce.
"Due to the shortage of production, the new crop ginger price increased a little in the beginning of December but not too much, and from the middle of December the ginger price started increasing rapidly and now it still doesn't stop," she told Asiafruit.
With prices still going up, growers and traders are opting to hoard stocks and wait for higher prices. The cold weather in China over the last few months has also hampered efforts to mature harvested ginger to a market-ready condition.
Li said while some exporters were getting orders prior to Christmas, it had been hard to fulfil them because of the rising prices, and it has been particularly difficult to offer buyers a firm price over the past few weeks.
"Without material collected on hand we dare not confirm orders to the customer," Li explained. "Now the price has increased about US$250 per tonne comparing with the price one month ago, which has added to the difficulties for the Chinese exporters."
Demand from importers in Europe and the Middle East is on the rise following the Christmas/New Year holiday, but Li said the high prices are making many buyers hesitate, and it is unlikely to get better soon.
"The price still has a trend to increase, especially with the Chinese New Year coming, `because` the domestic market is active," she stated. "The ginger price of 2013 will fluctuate and won't stay at the low level of 2012."