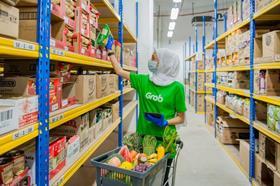 Grab has announced the launch ofGrabSupermarket, its first delivery-only supermarket in Malaysia's Klang Valley as part of its continued push into grocery delivery.
The service is available on Grab's multi-purpose app and sources products from GrabSupermarkets strategically located in the middle of the high traffic areas in the Klang Valley.
GrabSupermarket currently deliversover 2,500 products including freshly-sourced producedirect from its warehouse and farms.
Sean Goh, managing director of Grab Malaysia, said GrabSupermarket brings affordable and high-quality fresh produce to customers' doors at maximum value and freshness within 24 hours.
"Our ambition is to be able to offer the widest selection of groceries at the best prices, maximum freshness and zero delivery fees to every Malaysian household," said Goh.
"The next-day delivery model enables us to ensure the produce is delivered from our variety of partnering farms and suppliers directly to us, and from us to the customers, all within 24 hours."
GrabSupermarket has been piloted through November and Goh said there was a particular demand for fresh produce.
"We saw an incredible take up of GrabSupermarket among consumers during the pilot phase, with fresh produce such as fresh vegetables, fruits and poultry making up almost 50 per cent of our orders," Goh revealed.
Grab plans to grow GrabSupermarket and expand to more capital cities across the country in addition investing in building a better in-app supermarket browsing experience to deliver the best customer grocery-shopping experience.
"We have been extremely encouraged by the response from our ecosystem of partners and customers, and we are committed to continue improving to deliver a superior customer experience to all Malaysians," said Goh.