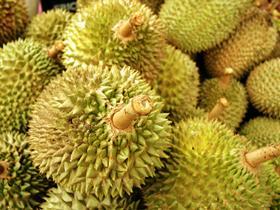 Great-sun Foods has announced it will invest Rmb 280m (US$39.6m) into developing a tropical fruit orchard with associated facilities in Malaysia.
The company's operations currently include the production, post-harvest acquisition, warehousing, processing, domestic distribution and export of more than 40 types of fruits and vegetables.
In a release, Great-sun Foods said its wholly-owned subsidiary, Great-sun Foods (Hong Kong), will increase its capital by Rmb 280m (US$39.6m) and establish a new company in Malaysia to implement the construction of the tropical fruit planting base.
According to Beijing News, the first stage of development is expected to be focused on durian. This will be followed by other tropical fruits, which are yet to be determined, they will be selected depending on market conditions and growing conditions.
In addition to the modern plantation the development is also set to include a research and development department, production and refrigeration facilities and accommodation.