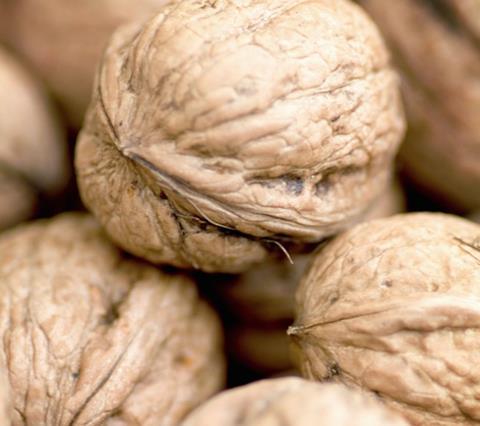 Walnut producers in California are hopeful a trade deal between US-India will soon be agreed, and that retaliatory tariffs imposed by India will be reduced as a result
India imposed the tariffs on 28 US products, including walnuts, almonds and applies, after President Donald Trump revoked its preferential trade privileges.
Speaking to India's Business Today, California Walnut Commission's (CWC) senior marketing director, Pamela Graviet, said the tariff change has had an impact.
"Twenty per cent retaliatory tariff is an issue,' she said.
'We are hopeful that the two countries will come to some kind of a trade agreement and the 20 per cent retaliatory tariffs then goes away."
Trade negotiations are ongoing, with India's Prime Minister, Narendra Modi, visiting the US in September. But an agreement that is best for both the parties is yet to materialise, despite reports discussions are moving along positively.
Walnuts grown in California make up 99 per cent of US stocks shipped to India, which ranked 10th as an export destination in 2016-17.
Graviet said that ranking slipped to 16th during the last crop (2018-19) due to the retaliatory tariffs.