California-based distributor sources produce from South America and Asia for US customers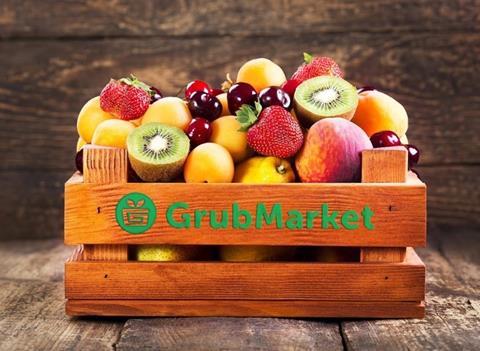 GrubMarket has announced the acquisition of California-based JC Produce, a fresh produce distributor that sources the highest quality fruits and vegetables globally, with a focus on South America and Asia.
JC Produce sells to hundreds of retail, foodservice, and wholesale customers across the US and adds to GrubMarket's growing number of fresh produce company acquisitions.
Founded ten years ago, JC Produce is still run by original owner Jacky Chan, who is a 17-year veteran of the fresh produce space.
Today, JC Produce is a full-service food distribution and wholesale business with warehouse facilities covering nearly 40,000ft in space. Though they sell over 30 SKUs, including exotic fruits like cherries, lychees, longan, and dragonfruit, JC Produce is predominantly known as a top purveyor of ginger and garlic.
"When I started JC Produce a decade ago, I wanted to build a lasting company that I could nurture and grow, and I worked hard to build it into a respected and high-performing business," said Chan.
"We are excited to join the GrubMarket team, because our teams share the same underlying values, and we are similarly passionate about providing exceptional service to our customers.
"We are also eager to tap into a best-in-class grower network, and to leverage GrubMarket's unique and superior eCommerce and technology-enabled software platform, to bring more high-quality fresh produce to more customers across the country."
Mike Xu, chief executive of GrubMarket said the acquisition would strengthen the company's global sourcing network.
"Jacky has nearly two decades of experience in the fresh produce industry and has done a fantastic job scaling the company. Under his management, JC Produce has more than doubled its revenue over the past few years. In addition, the company has an exceptional track record in food safety, having achieved a top percentile score from the most reputable food safety certifier in the industry," said Xu.
"This acquisition enables GrubMarket to further strengthen our presence on the West Coast as well as our sourcing power worldwide. We are thrilled to welcome the JC Produce team to the GrubMarket family."
As a part of GrubMarket's portfolio, JC Produce will now utilise GrubMarket's proprietary WholesaleWare software suite, the company's software-as-a-service platform that provides food industry wholesalers and distributors with financial management, sales and online ordering features, inventory management, lot traceability, grower accounting, and automated routing and logistics, as well as Orders IO, GrubMarket's custom branded mobile eCommerce solution.