Mangoes from key Philippine growing region awarded geographical indication for their extra sweet taste
The Intellectual Property Office of the Philippines has granted a certificate of geographical indication (GI) to mangoes grown in the central province of Guimaras for their reputation as the country's sweetest mangoes.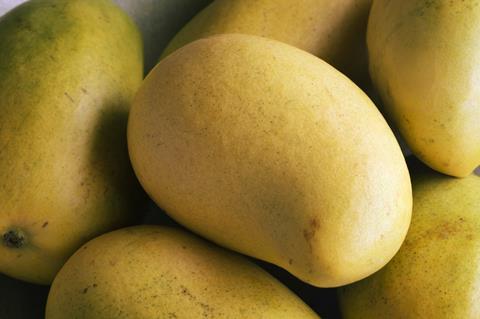 According to a report from the Philippine News Agency, the GI certificate was awarded to the provincial government of Guimaras and the Guimaras Mango Growers and Producers Development Cooperative during the National Geographical Indications Forum held on 22-23 May.
Provincial economic development officer Francisco E Gentoral, said it took around two years to achieve the registration as the entire production process had to be documented including determining the number of days to harvest to maintain the sweetness, testing the sweetness level and hot water treatment processes.
"It's geographic, which means it comes from Guimaras. It means that other areas claiming as Guimaras mangoes can be questioned by the province," Gentoral said.
The certificate of GI registration signed by Bureau of Trademarks' director Jesus Antonio Z Roz, stated that the Guimaras mango is a: "typical carabao variety mango which is shaped like an ellipsoid, with a rounded crown and an oblong end".
"Guimaras mango is also known as the 'sweetest mango' due to the sweetness which ranges from 16-degree Brix and higher. It also has 'marabo' texture, a Guimarasnon word meaning a distinct blend of crunchiness, sweetness, and sourness," it added.
"The quality and characteristics of Guimaras mango are attributed to the topography of the province which varies from flat to steeply sloping; the elevation of the island is highly suitable for growing carabao mangoes."
Gentoral said the provincial government and Guimaras mango industry association will now be working on a QR code that will be attached to the product, including boxes for identification purposes.