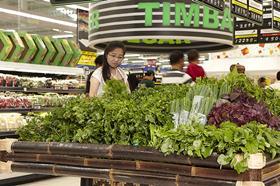 Hero Supermarket has announced it will retire its hypermarket brand Giant, closing, converting and potentially selling the stores.
Hero, a subsidiary of Dairy Farm Group, operates 75 Giant outlets across Indonesia and said it plans to focus its business on its Ikea, Guardian and Hero Supermarket brands that have higher growth potential than Giant.
Hero plans to convert five outlets to its Ikea brand andis also considering converting a number of Giant outlets into Hero Supermarket outlets. Negotiations regarding the potential transfer of ownership of a number of Giant outlets to third parties are still ongoing.
Patrik Lindvall, president director of Hero Supermarket, said the company was moving away from the hypermarket format.
"Like any capable business, we are constantly adapting to changing market dynamics and customer trends, including the declining popularity of the hypermarket format in recent years in Indonesia; a trend that is also seen in global markets," said Lindvall.
"We still believe that the household appliances, health and beauty sectors, as well as daily necessities for the upper class, have high growth potential.'