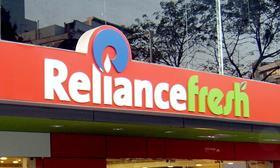 Reliance Industries' acquisition of the Future Group's retail operations has been halted by an Indian High Court following objections from Amazon.
According to a report from Bloomberg, the Delhi High Court ordered Future Group and Indian authorities to ensure the retailer's assets are maintained while all three companies undergo arbitration.
In 2020 an arbitration court in Singapore had also ordered the US$3.4bn deal be paused, however, Future group had said it was not bound by the arbitrator's order.
Justice J R Midha disagreed and said the arbitrator had "rightly proceeded against Future Group and an order was needed to protect Amazon's rights.
"This court is of the clear view that the (arbitration) order ... is enforceable. All the concerned authorities are directed to maintain status quo," Midha said.
Future Group, which is facing financial trouble if its deal with Reliance falls through, said in a statement it will: "explore all legal remedies and take appropriate steps to pursue the scheme of arrangement".