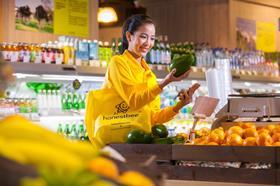 Food and grocerystartup Honestbee has been given the time to complete a restructure after receiving a four-month reprieve from its creditors.
The company had originally applied for a six-month debt moratoriumin August and on 30 September the High Court of Singapore granted an extension to 31 January 2020.
According to a report from the Straits Times, Honestbee said it will now focus on its grocery business in Singapore and has plans to restore its regional businesses through partnerships and joint ventures.
The company has received interest from potential investors in Japan, Thailand and Malaysia the report said.
Ong Lay Ann, chief executive of Honestbee, said in a statement, the company will be able to recover once it completes its restructure.
"This is necessary to ensure that we have the right structure in place moving forward, so that we can better serve our customers across Asia," Ong said.
"We would not be able to get here without the support of our creditors, and the efforts put in by our legal and financial advisors."
Additionally, Honestbee said it will be providing all stakeholders with details of a suitable scheme of arrangement shortly.