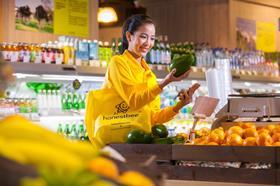 Startup food and grocery retailer, Honestbee, has applied to the High Court of Singapore to start a restructuring process as it seeks a six-month reprieve from debts of more than US$180m, according to local news sources.
A Straits Times report said the company is aiming to restructure its liabilities and has submitted to the court it needs temporary relief from enforcement actions and legal proceedings. This included 38 demands seeking payment of more than US$6m and 11 legal proceedings.
These actions were taken to 'protect and preserve the value of its businesses while it restructures its operations across Asia," a company spokesperson told The Straits Times.
'The move is necessary to ensure that the company has the right structure in place for long-term stability and success.'
Additionally, the compnay has laid off 38 of its 350 employees as part of a cost-cutting and streamlining exercise the spokesperson said, adding no further cuts would be made.
The spokesperson also told The Straits Times the bulk of Honestbee's creditors are venture capital funds including key backer Formation Group.
In May this year, Honeybee suspended operations in Hong Kong and Thailand to avoid collapse, only four years after the business started and soon after the opening of a concept store which was met with global acclaim.