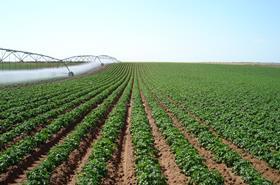 Horticulture Innovation Australia (Hort Innovation) has released a new corporate strategy, focussed on driving knowledge and innovation growth within its sector.
The aptly named Hort Innovation Strategy 2019-2023 lays out the organisation's focus, goals and key activities for the next four years, all of which are said to be closely aligned to the industry's needs, both now and into the future. Hort Innovation has setthe overarching aim of increasing the sector's overall value to A$20bn by 2030.
"The strategy was developed with vital input from growers and other horticulture participants – which we sought through consultation workshops in 20 locations across regional Australia, and via an online feedback mechanism," according to a release on the Hort Innovation website. "All up, more than 350 participants contributed to the thinking behind the strategy."
The strategy is defined by three pillars: driving knowledge and innovation into (Australian) horticulture industries; delivering the highest value R&D, marketing and trade investments across industries; and enabling activities that drive all strategic imperatives.
Under each pillar, the strategy lays out key initiatives and activities. One of these is the development of a new Hort Innovation Extension & Adoption function and framework, which will promote more direct engagement between the organisation and the growers who fund it.
Hort Innovation will also develop sustainability framework for Australian horticulture, to help the sector manage emerging issues around water, energy and labour. This will include setting benchmarks to show progress over time.
Other pledges made under the new strategy include a sharper focus on consumer insights and the understanding of markets, both domestically and internationally, along with the promotion of multi-industry collaboration in the fields of R&D, marketing and trade.
The new strategy has been welcomed by the Australian Fresh Produce Alliance (AFPA), which represents the interests of 14 of Australia's leading fresh produce companies.
"Farmers and industry bodies should rally around HIAL's (Hort Innovation) commitment to delivering the highest value R&D, marketing and trade investments for Australian horticulture and work together to maximise the growth of the industry for the benefit of all farmers," said AFPA chief executive, Michael Rogers.