Joint venture IG Aatreyas to supply tunnel systems to Indian growers with plans for international expansion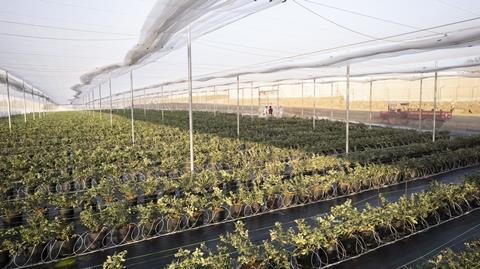 IG International has announced IG Aatreyas, a new joint venture with protected cropping specialist Aatre Green that will supply tunnel systems to growers.
The newly formed company has set a goal of reaching a revenue of ₹1bn (US$13m) by 2024, in addition to entering international markets.
IG Aatreyas will bring together Aatre Green's expertise in protected cropping systems and range of existing products including shade net houses and tunnel systems plus, IG's network of suppliers and own experience in the fresh produce trade.
Sanjay Arora, director of IG International said expertise of the two companies would immediately make IG Aatreyas one of the leading players in India's protected cropping sector.
"This partnership enables us to provide cultivators with the pertinent products and tools required to thwart the effects of climate change on crops. Aatre Green has been a vanguard in the protected cultivation segment for a long time," said Arora.
"Their ingenious and innovative attitude aligns with our DNA as well. The northstar for IG Aatreyas would be to emerge as a leader in its segment with a promise to deliver nothing but the best."
Mahendrabhai Makani, founder and chairman of Aatre Green similarly excited about the vesture and said it would deliver better produce.
"IG International is one of India's leading fresh fruit importers and has a vast community of cultivators that grow the best-of-breed fruits on their fields. Our expertise in protected cultivation manufacturing and their expansive network for fresh produce augurs well for this industrious partnership," said Makani.
"Through IG Aatreyas, we hope to catalyse better harvesting practices which would not only benefit the growers but also provide the patrons with the best quality fresh produce on their plates."