Major Indian importer partners with Belgium-based perishable logistics specialist to facilitate EU fruit shipments to the South Asian nation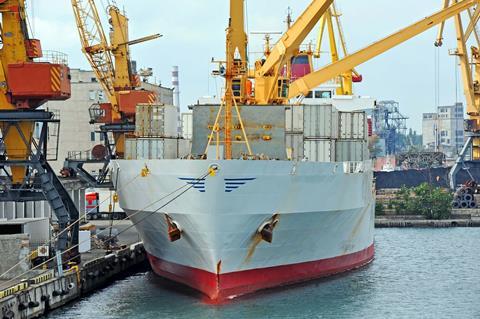 Leading Indian fresh fruit importer IG International has announced a new partnership with Europe-based perishable logistics service provider Foodcareplus Logistics to create "a resilient and flexible platform" for shipping fresh fruit from Europe to India.
Under the terms of the agreement, Foodcareplus Logistics will give IG Logistics access to its transport and shipping network and enable the Indian importer to connect with growers in Europe "at the click of a button", according to a media release from IG International.
"The troubled shipping market due to port congestion, increasing fuel costs, and labour shortages demand that importers are more flexible," said IG.
"Foodcareplus Logistics will move fresh produce across borders through various port gateways to keep the fruit moving.
"Their blockchain usage would underpin this technologically adept alliance where a single platform, Dockflow, will be used for every shipment to bring visibility at all times to all stakeholders."
The partnership will also see IG Logistics share its infrastructure with Foodcareplus' European customer base.
IG said the new alliance responds to recent trends in trade, which have seen a growth in European fresh fruit exports to Asia. Speaking at Asiafruit Congress on 2-4 November in Bangkok, Wayne Prowse of Fresh Intelligence pointed out that European fresh fruit exports to Asia grew by 35 per cent year-on-year in the 12 months to June 2022, reaching 160,264 tonnes. The increase was fuelled by apples, pears and kiwifruit, with the majority of fruit moving to India.
Shubha Rawal, director of sourcing and marketing for IG International, hailed the new strategic alliance with Foodcareplus.
"European fruit varieties have always made it to the top echelon of fruits in terms of quality, aesthetics, and taste. We are thrilled to partner with a reputable company like Foodcareplus and open our doors to European delights from the best orchards and plantations," she said. "This synergy will help us efficiently deliver a door-to-door solution for the Indian consumer."
Foodcareplus Logistics' Steve Alaerts said the partnership with IG Logistics would create "an innovative platform for European exporters" and develop "a more resilient supply chain".
"This partnership will help us to increase our business in the dynamic market of India," said Alaerts. "The platform will also enable the retailers and wholesalers dealing with fresh produce in India to source the right product at the right time and price through IG's network."