Leading Indian fruit importer joins forces with established grape supplier to grow leading-edge varieties for domestic and export markets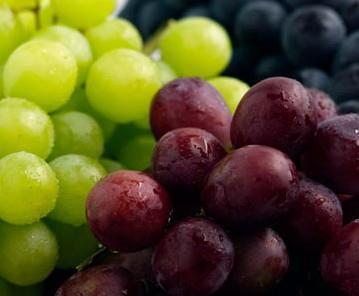 IG International, one of India's leading fresh fruit importers, has announced a new table grape joint venture with fresh produce grower-exporter Freshpro International.
The new entity – IG Grapes – said it will work to cultivate "best-of-breed" varieties on a 400ha project in Nashik, one of India's major table grape-growing regions. The joint venture aims to become India's largest table grape grower by 2027.
Freshpro has been in the table grape business for over a decade and is a key supplier to retailers in the UK and Europe. While IG International is renowned for its fresh fruit import business, which handles product from 22 different countries, the group is now leveraging its global network to secure the rights to grow licensed fruit varieties in India.
"Grapes have been a fruit basket favourite in India. With consumption rising every year, it's a challenge for us at IG keep up with demand and help our customers with nothing but the most elite batch of grapes reaching their plates," said IG International director, Tarun Arora.
"With the best-of-breed cultivars that will be employed to grow delicious grapes, our joint venture with Freshpro International would give us a stronger hold on the grape market in India and elsewhere."
Freshpro's Aman Anand said the joint venture was a breakthrough in varietal diversification for its business. "With this association, we will be able to provide our consumers in India with many new cultivars the Indian market would not have consumed before," Anand commented.