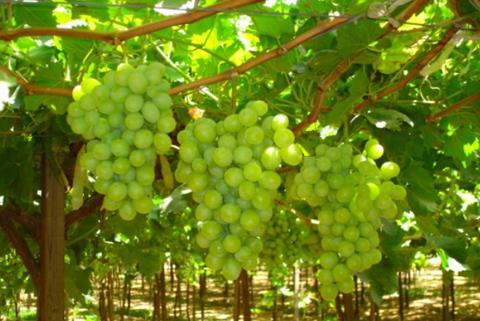 Indian grape growers in the Maharashtra district of Nashik are forming a federation in a bid to organise a market that's riddled with inequality, according to a report published in Financial Express.
An estimated 1.43 lakh tonnes (143,000 tonnes) were exported this season and the move to develop the Maharashtra Grape Growers Association (MGGA) is seen as the first step in assisting farmers get more for their product.
Kailas Bhosale is the secretary of the association and he told Financial Express there are several factors that need to be addressed before farmers could get the right price, including "a lack of insurance, traders not honouring their financial commitments and the absence of a platform for addressing farmer grievances."
He said the effort aimed to bring everyone together and would hopefully encourage farmer and producer companies to form that could then market their produce collectively through a common platform.
"At present, most farmers end up contracting their produce to commission agents or traders and there have been several cases of traders duping farmers of their money" explained Bhosale.
Traders are commonly given 15 days to settle accounts, but farmers realised many would not answer their calls because they had simply changed their contact details. Because of the disorganised nature of the market, farmers would often end up taking whatever was offered, meaning the price would fluctuate and farmers would be worse off.
The federation may also look to implement an approach devised by India's Agricultural and Processed Food Products Export Development Authority (APEDA) by encouraging the registration of traders. This would give farmers confidence to know they're working with certified, trustworthy traders.