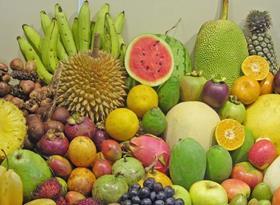 Indonesia has campaigned for increased access to New Zealand, particularly for its tropical fruits, as the two countries met for trade discussions.
Representatives from both countries converged in Wellington on 12 February for the seventh Senior Official's Meeting on Trade and Investment Framework (SOMTIF).
Among wider discussions on trade, Indonesia raised its desire to improve access to New Zealand for a number of fruits.
Iman Pambagyo, director general of International Trade Negotiations and chairperson of the Indonesian delegation, said in a statement that access could be improved through a number of avenues and highlighted potential changes to non-tariff barriers.
The issue of labour was also raised at the discussions, an area in which New Zealand is searching for solutions.
'At the SOMTIF, the Indonesian delegation fought for access to the Indonesian labour market in order to enter New Zealand," Iman said.
"In addition, Indonesia pursues access to Indonesian tropical fruit products, particularly linked to the resolution of non-tariff barriers for mangosteen, banana, pineapple, salak, and mango."