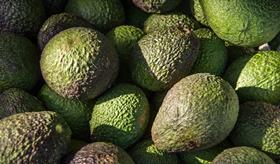 Japanese consumers can't get enough of avocados as importers note a dramatic surge in sales volumes during the month of July.
Japan Ministry of Finance figures distributed by importer Tokyo Seika show July avocado purchases rose to 7,120 tonnes compared to 4,902 tonnes in the prior year period.
Tokyo Seika's Jack Moriya attributes the volume increase to a 12 per cent drop in price compared to the same month last year.
Yet over the seven-month January to July 2018 period, avocado sales rose to 43,689 tonnes compared to 36,402 tonnes while prices remained much the same.
"The recent increase in avocado activity and growth is quite astonishing," Moriya told Fruitnet. "The CIF Japan price of avocado was JPY350 per kilogram during the month of July 2018 versus JPY426 in July of 2017, a decrease of 12 per cent which generated greater import volume.
'For the period January through July 2018, the CIF Japan price for avocados averaged JPY336 per kilogram compared to JPY367 for the same seven month timeframe in 2017."
The vast majority of avocados sold from January to July 2018 were imported from Mexico (38,530 tonnes).
Meanwhile, in his monthly statistics review, Moriya notes that kiwifruit volumes dropped significantly in July: from 11,993 tonnes to 7,368 tonnes. He said this is down to fewer volumes being shipped to Japan by Zespri New Zealand in a bid to stimulate market demand.
"In the case of kiwifruit, New Zealand has controlled and adjusted the shipping volume to Japan as of July 2018 arrivals/imports. As a result, inventory levels were drastically decreased while stimulating the market," he said.
"Hereafter towards the end of season, we expect import volume will be recovered and able to meet demand. We estimate that the final import volume of New Zealand kiwifruits in this year would be approximately 12,000 tonnes more than 2017's 85,222 tonnes."