Agricultural industry urged to develop exports to combat the effects of the country's struggling currency
The Japanese yen has declined significantly in 2022 causing the country's agricultural industry to turn to exports to combat rising costs.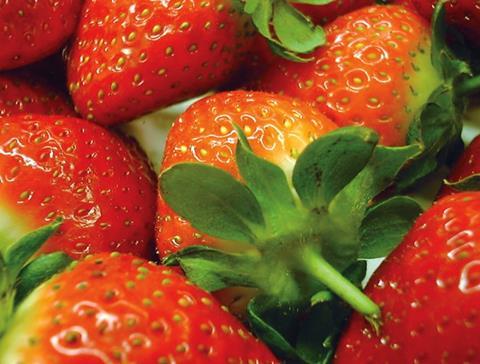 According to a report from Reuters, the government has signalled its intention to support the expansion of exports in response.
Chief cabinet secretary Hirokazu Matsuno, second in command to Prime Minister Fumio Kishida, said export growth could offset some of the economic costs of the weak yen.
"We need to maximise earning power now that the weak yen raises the potential of exports," said Matsuno.
Matsuno instructed ministers to bring forward the government's target of nearly doubling agricultural exports to ¥2 trillion yen (US$13.8bn) annually by 2025 and find ways to boost farmers' earning power. The government aims to boost farm export further to ¥5 trillion by 2030.
Strawberry farmer, Soichi Yoshimura said the weak yen had improved the prospects for his produce which can fetch as ¥800 apiece in supermarkets in Hong Kong, Thailand and Singapore.
"Everyone seems worried about a weak yen," Yoshimura said. "But it's good for our exports of strawberries because it helps make our prices competitive at overseas markets."
The other side of the equation for Japanese growers, such as Fukushima peach exporter Hideyuki Otsuki, is the weak yen is also increasing input costs.
"The cost of fertilisers and shipping materials have risen a lot," said Otsuki who exports his produce to Thailand, Singapore, Indonesia and Hong Kong.
"It's true the weak yen helps food exports. To maximise the positive impact, we must add more value to farm goods and boost output so that more of us make ends meet."
In southern Japan's Miyazaki prefecture, the local government is offering subsidies to farmers developing new farm products for export and setting up new facilities exclusively for use in exports.