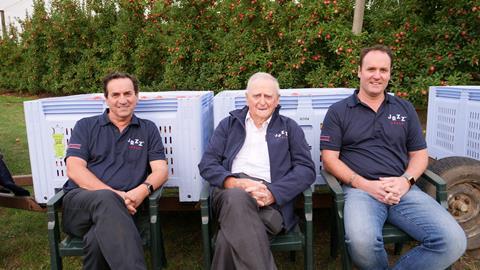 Australian family-owned fresh produce company Montague will deliver the first new-season Jazz apples to retailers across the country this week.
According to Montague's managing director, Scott Montague, Jazz lovers are in for a treat this season.
"This crop of Jazz apples is one of the best ever produced with a fine skin, sweet flavour, dense and crunchy white flesh", explained Montague.
Jazz apples are sourced from over 500,000 trees grown throughout Australia by licensed growers in Batlow (New South Wales), the Tamar and Huon valleys (Tasmania), Adelaide Hills (South Australia), Stanthorpe (Queensland), Manjimup (Western Australia) and Southern Victoria.
A cross between Royal Gala and Braeburn, Montague said the fruit's taste and crunch has made it one of the most popular apples on Australian retail shelves.
"This is an apple that looks fantastic, stores well, provides a longer shelf-life and a crunchy, consistent eating experience," Montague explained.