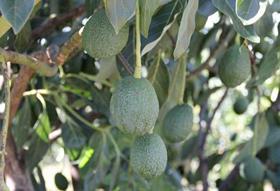 Opening the door to a reported 40 per cent of Kenya's fresh produce will be expected sanitary and phytosanitary agreements signed at the Import Expo in Shanghai in November.
According to Xinhua, the expected agreements will open up Kenyan fresh produce categories such as avocado, mango and cashew nuts into the "expansive Chinese market".
Kenyan president Uhuru Kenyatta will be in attendance to sign the agreements, as well as an expected memorandum of understanding to establish a trade negotiation working group who will negotiate tariffs and explore additional markets.
Kenyan news platform, Daily Nation, reported that the deals were expected to bridge a 'huge trade gap' between Kenya and China, which currently works in favour of the Asian nation.
According to the Kenya National Bureau of Statistics last year China exported US$3.8bn of goods to Kenya, a growth of 20 per cent on the year earlier. In the same period, Kenya exported less than US$1m worth of goods.
Currently, Kenya exports a number of fresh produce items such as mangoes and avocado to Middle Eastern markets and the UK respectively.