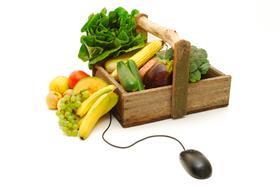 Korean online grocery delivery start-up Kurley, has secured a combined US$150m in its fifth round of funding.
According to a report from Korean Investor, Sequoia Capital, Hillhouse Capital and Digital Sky Technologies invested in the company on the back of growth in online shopping driven by the coronavirus (Covid-19) pandemic.
This investment comes around one year after Kurly received US$109m in funding from three venture capital firms for its fresh food delivery platform, called Market Kurly.
Kurley has now raised a total of around US$328m and is values at around US$781m. however, a condition of its latest investment requires the company's sales to reach their proposed target sources told Korean Investor.
The startup has gained a market share since its launch in 2015 but faces competition from Shinsegae's online mall SSG.com and SoftBank-backed Coupang.
Kurley has recently posted losses of US$80m in 2019 even as its sales nearly tripled to US$354m, but its brand remains attractive sources told Korean Investor.
"As competition in the fresh food delivery market is becoming fierce, Kurly has fallen short of expectations compared to its early stage. But its strong brand is the most appealing factor for investors," one source said.