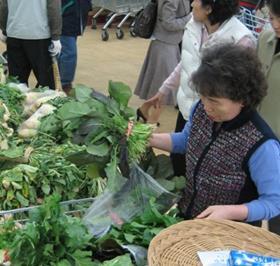 With the coronavirus (Covid-19) outbreak reducing consumption in South Korea, provincial governments are providing support to growers feeling the effects.
According to a report from Korea Bizwire, a number of authorities have been implementing promotions for fresh produce grown in their regions.
Choi Moon-soon, Governor of Gangwon Province, launched a promotion for 10kg boxes of potatoes grown in the province through his Twitter account and the Gangwon Province official social media channels.
This comes as particular a relief to the potato growers as annual production increased by an average of 20 per cent in 2019, creating oversupply issues.
South Gyeongsang Province is another supporting growers, the report said. It is selling fruit and vegetable packages filled locally grown produce. These will be sold to public institutions at first and then to the public via online channels.
Some authorities have implemented an eco-friendly approach, Gyeonggi Province launched a campaign to jointly sell eco-friendly farm products.
Meanwhile, the National Agricultural Cooperative Federation's Jeonnam Regional head office has been offering special sales support for fruit produced within the province at large distribution stores in the Seoul metropolitan area.