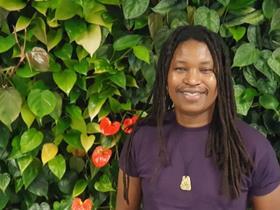 Controlled environment agriculturespecialist Autogrow has appointed Mpatisi Moyo as its new head of artificial intelligence (AI).
Moyo holds a PhD in health science from Auckland University and has worked across the health, government and corporate sectors.
Moyo will work closely with Autogrow's wider R&D team and alongside the company's director of agronomy and crop science, Tharindu Weeraratne. He will focus on yield prediction models and computer vision enhanced products.
"Mpatisi's background in statistical, biological and machine learning technologies will enable us to further extend our solutions and push into new and as yet undiscovered areas of Controlled Environment Agriculture," said Jonathan Morgan, Autogrow's chief technology officer.
Autogrow CEO Darryn Keiller said Moyo's experience will be particularly useful across Autogrow's FarmRoad solution, which brings together a broad and complex range of information into a format that is easy to understand and manage.
"His appointment as head of AI represents our absolute commitment to leading the industry in the long-term development of cognitive services such as the virtual agronomist; leveraging vision, voice, language and critically knowledge – comprising genetics, environment and management," said Keiller.