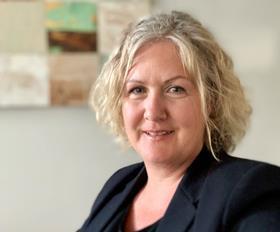 Mr Apple, one of New Zealand's largest apple producers, has announced the appointment of Jo Turner as its in-house marketing manager.
Global sales and marketing manager, Ben McLeod, said it was the right time for the Hawke's Bay-based company to expand its team.
"The continual growth of the Mr Apple Brand in Asia, India and the Middle East and our strategy to increase consumer awareness through modern retail trade has lead us to create the role of marketing manager," said McLeod.
"We're excited to appoint Jo Turner, who has a wealth of experience in FMCG, retail, media, PR, and brand management having previously worked with Fonterra brands NZ and more recently Mondelez / Cadbury.
"The business has changed a lot over the last 10 years and the accelerated rate of change happening in the e-commerce, social media, brand management, sustainability, and PR space has meant in order to keep pace we've had to add more resource and Jo's experience and skillset will help drive Mr Apple forward."
Turner started in the role this week (15 February), and will work alongside Hannah Ren (brand manager – Asia) and Lisa Cork (special projects) reporting to Ben McLeod (global sales and marketing manager).