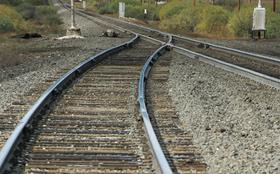 The new freight train linking China with Central Asia has departed from Chengdu for its first nine-day journey across five countries, reports Xinhua.
The 35-container freight train left Chengdu, China on 16 July and will stop at Almaty (Kazakhstan), Bushkek (Kyrgyzstan), Tashkent (Uzbekistan) and Dushanbe (Tajikistan) before arriving in Ashgabat (Turkmenistan).
The state-owned Chinese media site has reported that the freight train network is part of China's 'Silk Road economic belt' – an agreement signed by eight countries in November last year to strengthen trade between China and Central Asia.