E-commerce giant opens fifth facility in Maharashtra to procure fresh fruits and vegetables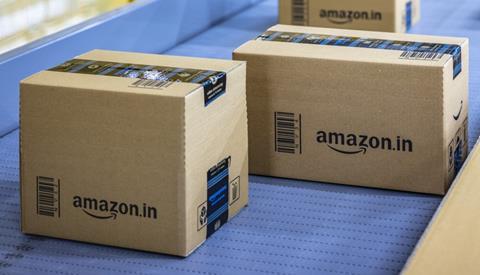 Amazon Retail India has opened a new fresh produce procurement centre in Maharashtra to source fruits and vegetables from growers and Farmer Produce Organisations (FPOs).
The new Kunjirwadi centre will be the company's fifth in Maharashtra following those in Manchar, Nasik, Wai, and Ratnagiri.
According to a release from Amazon, the farmer collection centres have temperature-controlled supply chain infrastructure where fruits and vegetables are sorted, graded, geotagged, and packaged in various sizes in sustainable packaging before being trans-shipped to Amazon Fresh fulfillment centres.
Amazon Retail India said the five facilities provide access to a network of over 4,500 growers and FPOs and enable the company to sell 120 types of fruit and vegetables sourced directly from farms.
"Our collection centres are also the nodal point for extending services beyond procurement, which includes various training programs, providing agricultural inputs support to enhance farmers productivity, knowledge sharing and enable technology adoption," said Rajesh Prasad, category leader of Amazon Retail India.