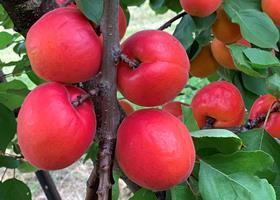 Ardgour Valley Orchards, a new apricot and cherry development in New Zealand, has started its search for investors.
A partnership between Hortinvest's Ross and Sharon Kirk and Ardgour Station owners Bruce and Linda Jolly, the Central Otago development is set to export premium fruit for the first time in 2023.
Around two-thirds of the 38ha orchard will be set aside to produce new apricot varieties and the rest has been allocated for a mix of red and white-fleshed cherry production.
Three new apricot varieties bred by Plant & Food Research in Central Otago will be commercialised for the first time.
Sales and marketing manager, Sharon Kirk, said she is expecting strong interest from investors seeking to enter the horticultural space, especially given the products' distinctiveattributes.
'In the past year, we've seen extraordinary interest for our other projects from savvy New Zealand investors keen to be part of the 'brand NZ' export success story and we expect these specialty apricots and cherries to equally excite investors,' Kirk said.
Orchard and project manager Ross Kirk oversaw various planting stages in 2020 and 2021, with the third and final phase scheduled for 2022.
'Ardgour Station is ideal for summerfruit production. The orchard is in a long, fertile valley with optimal growing degree days and great access to water," said Kirk.
"It's also in the heart of Central Otago's growing region with access to established transport routes."