Direct link to China opens in April providing a boost for Thai durian exporters
The first shipment of Thai fruit on a new direct rail link between Thailand and China is set to depart on 19 April.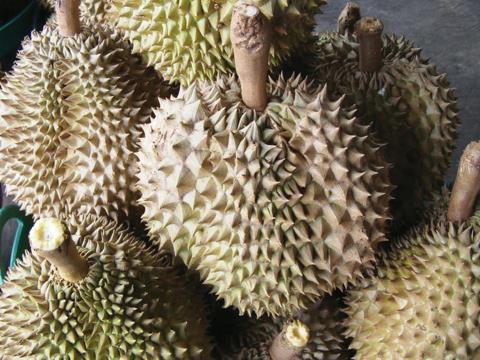 According to a report from The National, the route departs from Map Ta Phut in Rayong province and will travel to Kunming, Chongqing, and Guangzhou in southern China.
Chanthaburi governor Monsit Paisarnthanawat said the train will carry the first direct rail shipment of durian to China in refrigerated containers along with mangosteens and frozen seafood.
Between 700 and 1,000 containers are expected to be shipped to China this year on the route according to the governor. It will take three to four days for a freight train to travel from Map Ta Phut to Kunming, four to five days to Chongqing, and five to six days to Guangzhou.
Monsit said Pan-Asia Silk Road will provide a "door to door" service linking Thai durian dealers to fruit markets in China, and it will take care of customs paperwork, and other import-export procedures.
According to Monsit the opening of this route will pave the way for the expansion of Thai exports via train to other areas in China as well as European countries with rail links with China.