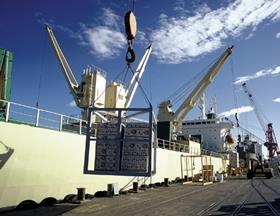 New Zealand is a step closer to entering into a free trade agreement (FTA) with members of the Association of South East Asian Nations (Asean), which will reduce tariffs and break down barriers to trade.
Members of Parliament (MPs) voted by a majority of 107 to 14 in favour of legislation that could see up to 99 per cent of New Zealand trade in key Asian markets become duty-free.
Exports including kiwifruit and apples are among those set to gain tariff-free status in 2010 as part of the agreement, with further cuts between 2011 and 2020 on a range of other products – leading to annual duty savings of around NZ$50m.
Meanwhile, 85 per cent of Asean exports to New Zealand will enter duty-free by 2010.
While most have backed the deal and praised it for opening up markets, however, a minority feel that the FTA doesn't take into consideration a number of issues such as environmental concerns and domestic production.
'The economic benefits ofinternational trade agreements need to be balanced withconsideration of our own local, regional and national socialprogress and environmental enhancement,' said MP Rahui Katene of the Maori Party, which voted against the legislation.