Promotions kick off in the US and around the world as growers host South-East Asian importers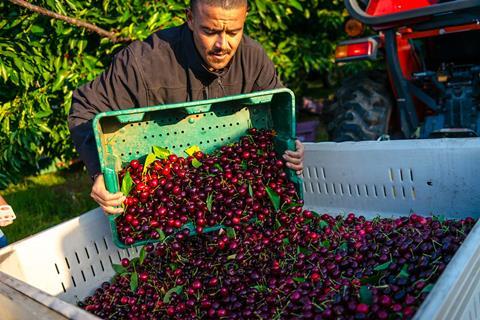 The Northwest cherry harvest has commenced with 1.2m cartons (20lb equivalent) shipped in the first ten days according to industry body Northwest Cherry Growers (NWCG).
According to an update from the growers association, cool temperatures continued to push back what was already a late start to the season but volumes are expected to accelerate.
"Regional temperatures have dropped into the mid-60s and as a result, some growers have had to push back their planned harvest by another several days. The good news is that the 2023 harvest is underway and to date the industry has shipped 1.2m 20lb equivalent boxes," NWCG said in an update.
"As the summer progresses, more growers and more varieties are coming online, which should increase our daily shipments. Over the past week, we are seeing aggressive promotion not only across the US but around the world as well. This week our early Bing and Early Robin (yellow variety) are coming online."
The NWCG international team also hosted a group of importers from Vietnam and Thailand as part of industry efforts to continue to develop South-East Asian markets.
"The South-East Asian market continues to show promising signs of growth and opportunity. With the help of our growers and shippers we have been visiting orchards and packing facilities across the region," NWCG said.
"It takes the world to help move the annual Northwest Cherry crop … and our friends in Vietnam and Thailand are doing an amazing job of helping us bring consumers the best cherries in the world."