An extra 6m cartons of Northwest cherries could be packed this season, compared to 2022
Around 20m cartons of cherries could be packed in the US Pacific Northwest this season.
That's according to industry association Northwest Cherry Growers, which represents growers from the states of Washington, Oregon, Idaho, Utah and Montana.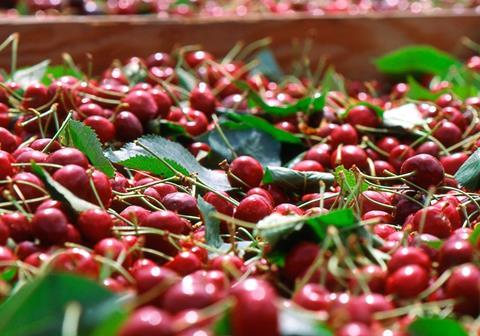 The association's round one estimate, released late last week, puts this season's packout at 19.9m cartons (9kg equivalents). This would be a significant increase on the 13.3m cartons packed in 2022.
"Cherries in the early and mid-season districts appear to have set a nice crop," according to the estimate from Northwest Cherry Growers. "This was the expectation and the hope, and as of today (17 May), the crop is developing beautifully. Late-season growers also expect to have a moderate to average crop in 2023.
"If the weather remains warm … we can expect a crop that will peak on 10-row cherries."
The region's earliest harvest is expected to fall on, or near, 15 June, considerably later than traditional start dates.
"This year's bloom timing was a full 14 to 20 days behind our 2022 bloom pattern," the estimate said. "The recent uptick in temperatures across the Northwest has resulted in full bloom in all but the very latest orchards."