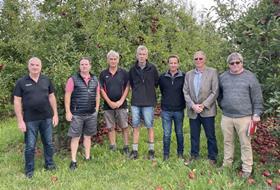 New Zealand growers, exporters and peak bodies have made a passionate plea for the return of Pacific Island seasonal workers later this year.
At a media conference in Hawke's Bay today (7 April), industry members painted a bleak picture of the country's ongoing labour shortage, claiming thousands of tonnes of fruit has been left on trees due to a lack of pickers and packers.
New Zealand's apple industry is already predicting losses upwards of NZ$600m to provincial economies as a result of the labour shortage.
Orchardist and exporter Bruce Mitchell said he was forced to leave six blocks of Royal Gala apples on trees as he couldn't get anyone to harvest them.
"It's so devastating to see the best Gala apples I've grown just rot on the ground because we didn't have anyone to pick them," Mitchell explained.
"I was desperate and did everything I could to find people to harvest the apples, but on the day we started, I was expecting 20 pickers and only two people turned up so we physically couldn't pick 40 per cent of the Gala crop."
In November 2020, representatives from New Zealand Apples and Pears, New Zealand Kiwifruit Growers, Summerfruit New Zealand, New Zealand Wine, and Horticulture New Zealand made a submission to the country's federal government for the return of RSE (Recognised Seasonal Employer Scheme) workers to New Zealand.
The industry bodies renewed their call at today's press conference, urging New Zealand immigration minister, Kris Faafoi, to develop a plan that would allow RSE workers from Covid-free Pacific Island countries into the country.
"Now that the harvest is at its peak these labour shortages are a reality and we are seeing devastating consequences for many growers and exporters, including a serious impact on mental health and resilience," said Alan Pollard, chief executive of industry body New Zealand Apples and Pears.
"We cannot have a repeat of what has occurred this season. We estimate that we need at least 21 weeks from a government decision to the time that the workers need to be deployed, so there is real urgency to find a workable alternative solution."
Paul Paynter, owner of Hawke's Bay grower-packer-marketer Yummy Fruit, said his company was feeling the pinch from the lack of available RSE workers, in both the orchard and packhouse.
"The RSE scheme has allowed us to grow our businesses," Paynter said. "We have increased our permanent staff 70 per cent over seven years.
"This is the first year in more than a decade where the number of permanent employees will drop. If you don't have the crop, you can't maintain the staffing levels.It's as simple as that."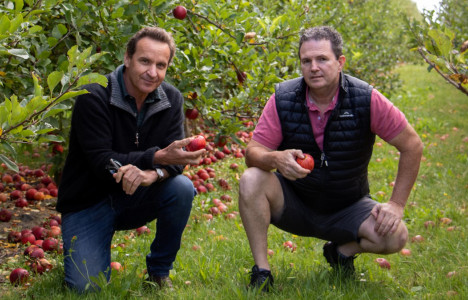 John Bostock, owner of New Zealand's largest organic apple grower-exporter Bostock New Zealand, said RSE workers were the only feasible solution to the industry's labour woes.
"No matter how hard we've tried, we have struggled to recruit New Zealanders to our cropping fields, orchards and packhouses," Bostock explained. "We cannot continue like this. The impact endured this season was avoidable and foreseeable. We cannot get through another season without the certainty of labour.
"We need the government to announce a plan for the return of RSE workers from Covid-free Pacific Island countries and work with us to allow more Pacific Island workers into New Zealand."