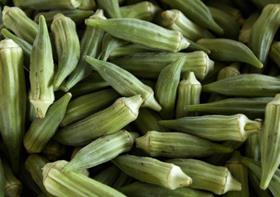 The Philippines Chamber of Commerce and Industries (PCCI) has announced an okra and soybean breeding project to capitalise on a projected US$100m Japanese market, report Business World Online.
PCCI has teamed with the University of Philippines Los Banos' Institute of Plant Breeding (IPB) to breed the high value crops.
"For me the breeding of okra and soybean for the Japan market should be a priority for this partnership with IPB," said PCCI's Roberto Amores in a statement released by the IPB.
The breeding programme would help the Philippines compete against major soybean and okra exporters South Korea, Taiwan, Thailand and China.