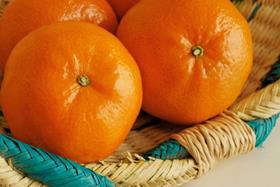 Peru is getting closer to gaining access to India for citrus and blueberries after authorities initiated the final stage of the approval process.
According to PromPeru, India's Ministry of Agriculture and Farmers' Welfare and its Directorate of Plant Protection, Quarantine, and Storage have notified the WTO Committee of Sanitary and Phytosanitary Measures of the requirements for the two categories.
The Indian government has also put the proposed requirements - for the import of citrus fruits such as mandarins, oranges, lemons, grapefruits and blueberries from Peru – to public consultation until 31 August.
PromPeru said in a release that India was a promising market for both categories given their health properties.
"The Indian consumer has significant potential for the Peruvian export basket, as they prefer new products from exotic origins, as well as fruits and vegetables with functional characteristics," said PromPeru.
"Such is the case of blueberries, since they are recognised to be healthy and improve heart and brain functions, as well as being sweet and having a particular colour."
Peru currently exports table grapes and avocados to India and PromPeru said developing access for citrus and blueberries was a coordinated effort between Peru's National Agrarian Health Service (SENASA), PromPeru's commercial office in India and the embassy of Peru in India.