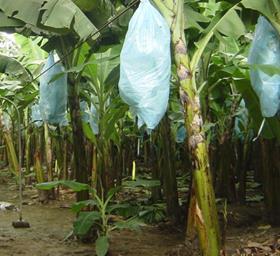 The first shipment of Cavendish bananas to the US mainland is expected to set sail in April this year.
"They are eligible now to go as long as they meet the standards of the protocol that was negotiated between the Philippines and the US," said US Agriculture Department counsellor Philip Shull.
Shull reportedly put out assurances that the American government was not acting to prevent bananas from the Philippines penetrating the domestic market.
Dole Philippines was supposed to ship an initial 3,000 tonnes of Cavendish bananas to the US in December 2012. This plan was foiled by typhoon Pablo, which destroyed 14,000 hectares of banana plantation with torrential rains hitting the major producing provinces in Mindanao that month.
Exporters from the Philippines have had difficulties with the Chinese quarantine divisions in accepting the entry of Cavendish bananas to Beijing. The banana industry hopes finding another lucrative market in the US will offset these losses.