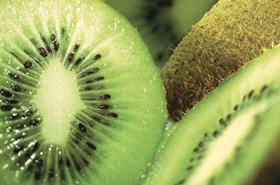 Chinese kiwifruit growers in the key production area of Meixian County have enlisted expert help to improve production, returns and export opportunities.
According to a report from Xinhua, standardised planting techniquesand support from Northwest A&F University have played an important role in the evolution of one of China's key kiwifruit production areas.
The report said Meixian County in northwest China's Shaanxi Province accounts for nearly one out of every seven kiwifruits produced in China. As of 2020 it had 200km2 of kiwifruit orchards with an annual yield of around 500,000 tonnes worth Rmb5.5bn (US$850m).
The county has worked with Northwest A&F University to promote key techniques including pollination, sod cultivation in orchards and scientific pruning among local growers and helped them comply with eco-friendly and organic food standards.
'The scientific and standardized production model we have introduced aims to make the local kiwifruit industry tilt toward modern agriculture rather than separated forms,' said Liu Zhisheng, the county's Party chief.
There have also been significant post-harvest investments with advanced sorting facilities and large-scale cold storage supported by the adoption sorting, refrigeration and further processing standards.
These improvements have allowed the region's kiwifruit industry to better supply domestic demand, even working with leading e-commerce platforms such asAlibaba and Jingdongselling over 50,000 tonnes of fruit each season.
Kiwifruit from Meixian County has also found its way to export markets including Europe, South-East Asia and the Middle East, another indication of the progress the industry has made, according to Liu.
'It indicates that the standardisation level and our fruit quality are gaining recognition from the global market. We believe our kiwifruit will continue to gain ground worldwide,' said Liu.