Indian agri start-up raises US$2.6m in funding to help producers access international markets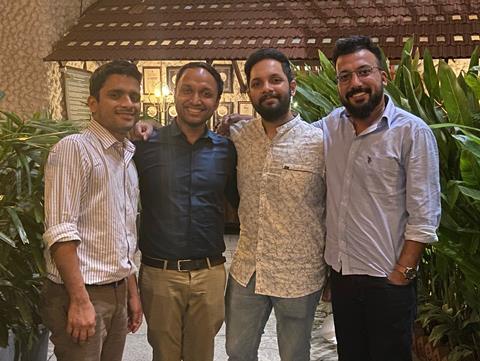 Produze, a platform for bringing agri producers and international retailers together, has raised US$2.6m, in seed financing led by Accel.
The Indian agri start-up was founded in 2022 by Ben Mathew, Gaurav Agrawal, Rakesh Sasidharan and Emil Soman. Mathew and Agrawal were a part of the leadership team at fellow Indian start-up Ninjacart and had previously founded a B2C marketplace start-up for home cooked food. Soman is a YCombinator alum and was the co-founder at Dockup.
Chief executive Mathew said the company's goal was to simplify the supply chain and reduce costs and waste. He said reliable international distribution platform like Produze has the potential to connect India's smallholder farmers with global market and unlock their potential.
"Cross border supply chain for agri produce is fragmented with several intermediaries and poorly managed processes, which creates inconsistency in quality, inefficient prices and wastage - leading to loss in value for agri producers, retailers and distributors. At Produze, we're enabling seamless commerce between agri producers and retailers to return this wasted value back to them" said Mathew.
"We're excited that Accel, All In and other marquee investors strongly resonate with this global problem and will solve this along with us."
Lead investor Accel has previously funded technology companies including Facebook, Dropbox and Flipkart. Other investors in this seed round of funding include Thirukumaran Nagarajan, chief executive of Ninjacart; Anilkumar SG, chief executive of Sammunati; Pawan Gupta chief executive of Fashinza; Pushkar Mukewar chief executive of Drip Capital; Angad Kikla, co-founder of CityMall and more.
Pratik Agarwal, principal at Accel expressed Accel's excitement in partnering with Produze.
"We feel Produze technology and supply chain capabilities can help improve selection of fresh farm produce for customers at more affordable prices while compensating the producers fairly." said Agarwal.
"We are very impressed and inspired by the Produze team's commitment to the cause and their customer-centric approach."
Produze will serve multiple agri produce categories in multiple countries in North America, Europe and Middle East. The platform is now inviting applications for participating retailers and agri producers.