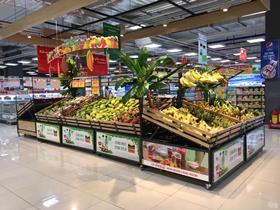 Vietnam retail group Saigon Co.op has taken over Auchan's Vietnam business, reports Inside Retail Asia.
Auchan will transfer its 15 closed store spaces and the three remaining stores still trading in Ho Chi Minh City's Districts 7 and 1, along with its e-commerce and supply-chain retail system to Saigon Co.op, the website said.
According to the arrangement, Saigon Co.op will renovate the closed stores and restore operations under their own brands which include Co.opMart, Finelife and Co.opXtra.
The three stores still trading will maintain their Auchan branding until next Lunar New Year, Inside Retail Asia said.
In May, French retail group Auchan revealed plans to exit the Vietnam market after consistent losses.
The firm had highlighted challenges in its Vietnamese and Italian divisions earlier this year, and had recently sold its Italian business.
When it entered the Vietnam market back in 2015, Auchan announced it intended to open 300 stores.