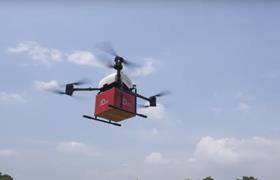 The Shanghai Municipal Commission of Commerce (SMCC) has said it will work to consolidate the growth e-commerce has experienced as a result of the coronavirus (Covid-19) pandemic.
According to a report from 21Food News, in the first three months of 2020, the city's total fresh food e-commerce transactions amounted to Rmb8.8bn (US$1.2bn), a year-on-year increase of 167 per cent.
Additionally, the average expenditure per order of online fresh food increased from RmB40 to Rmb100 while in February, orders increased 80 per cent and major e-commerce platforms had approximately500,000 daily orders, selling 500 tonnes of vegetables.
SMCC has expressed it wants to accelerate the digitalisation of several leading e-commerce platforms through a new action plan for the development of a new online economy.
The commission plans to support the technical developments of key merchants and promote new formats such as live e-commerce, community e-commerce and the use of audio and video sharing platforms.
The circumstances surrounding the pandemic have also spurred interest in the idea of contactless distribution. At the moment, fresh food e-commerce companies have facilities in nearly 1,600 communities in Shanghai, which has improved distribution efficiency and reduced direct personnel contact.
To build on this, SMCC will aim to promote the establishment of unmanned pickup points and the development of 'smart retail terminals' such as smart vending machines and smart micro-vegetable yards.