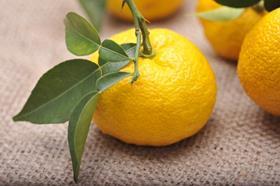 The western Japanese prefecture of Kochi held promotional events in Singapore as part of efforts to develop its citrus exports to South-East Asia.
According to a report from NHK News, Kochi is one of Japan's top yuzu producing regions and this fruit was on display as members of the Singapore media were invited to participate in a tasting event.
Officials from Kochi educated attendees about the citrus grown in the prefecture and the ways it could be used.
Some ofSingapore's top chefs prepared a range of dishes using the fruit from the region; the media also sampled fruit juice made from four types of citrus.
Kochi officials said exports of citrus fruits from the prefecture had been growing by a few per cent every year and they hope to further expand the market for the region's fruit with events like this.
Enjoyed this free article from Asiafruit Magazine and its team of editors? Don't miss out on even more in-depth analysis, plus all the latest news from the fresh produce business. Subscribe now toAsiafruit Magazine.