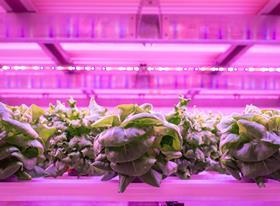 Carparks will be turned into urban farms as part of the Singapore Food Agency's (SFA) efforts to reach the country's '30 by 30' goal.
The SFA awarded the tender for nine sites on top of Housing and Development Board (HDB) multi-storey carparks (MSCP)
Five single sites and two cluster sites comprising two sites each, were awarded to six tenderers with the term on each site lasting up to three years.
Lim Kok Thai, chief executive of SFA, said the latest technology and growing systems would be used in these new farms.
"The successful tenderers' proposals included hydroponic and vertical farming systems with a variety of innovative features, such as IoT, blockchain technology and automated climate control," said Lim.
"The sites have the potential to collectively produce around 1,600 tonnes of vegetables annually."
This initiative is part of Singapore's strategy to produce 30 per cent of its total food needs by 2030 and SFA and HGB plan to tender more rooftop sites before the end of 2020.
"We look forward to seeing these HDB MSCP rooftops transform into productive vegetable farms that will contribute to Singapore's '30 by 30' goal and we will render assistance and guidance to farms where needed," Lim added.
Phoebe Xie, director and co-founder of one the successful applicants AbyFarm, told the Straits Times the company hopes to begin construction soon and launch within the first half of 2021.
Xie said the farm will use hydroponics and aeroponics to produce 200 tonnes of fruits and vegetables each year, including water spinach, Chinese broccoli, mushrooms, figs and Japanese melon.
"The farm will be entirely automated, with real-time technology used to control the environment within the greenhouse and to consistently monitor the crops, which will ensure the quality of our crops," Xie said.
Enjoyed this free article from Asiafruit Magazine and its team of editors? Don't miss out on even more in-depth analysis, plus all the latest news from the fresh produce business. Subscribe now to Asiafruit Magazine.