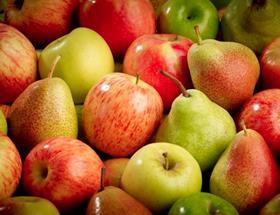 Much has been made of strong increases in demand for South African apples and pears in the big consumer markets of the east, namely China and India.
While these two countries will play a significant role in the future development of South African apples and pears in the region, there are other markets that are also showing significant promise.
Sales of South African apples in China have virtually doubled last year compared with 2020, approaching the 1m-carton mark.
Indian sales of South African apples grew fourfold in 2021 and are expected to show further steep growth this year.
However, let us not forget that Bangladesh received nearly 3m cartons last year, although there has been a declining trend over the past three years.
Malaysia is another country that has imported significant volumes over the past five years, recording 2.8m cartons last year.
Another significant market is Taiwan, which is regarded as a market with high potential for future growth.
For both apples and pears, a changed protocol which would allow in-transit sterilisation could be of great benefit for entry to India. Together with access for South African pears to China, this could change the whole export scenario for South Africa.
"Other potential markets that we do not export to include Thailand, Philippines, and Nepal," said a Hortgro spokesperson.
While there is obviously great excitement in South Africa for the future of pears in China, exporters believe that consumers in other Southeast Asian countries will also increasingly support the South African pear range, most notably Packham's Triumph and Forelle.
In the long run, the success in these countries will just as much depend on the varietal offering as it will on the logistics and infrastructure to ship the fruit there in optimum condition.
The supply line to the east is a long and complex one, but exporters have over time become used to what is required.
"We take the shipping issues day by day," explained a TruCape marketing spokesperson. "We will have to truck fruit for long distances to get to the right ship, but we will make new plans."
South Africa has shown a lot of resilience in its development of markets in the east.
"It is significant that the whole region of the east is now South Africa's biggest marketing component," said Jacques du Preez of Hortgro. "We have come a long way since being dependent on our old traditional markets of the United Kingdom and Europe.'

It is expected that the war in Eastern Europe will put significantly more emphasis on other marketing regions, and South African pear growers will have to replace the specification of fruit they now offer to Russia with one suitable for the far eastern markets.