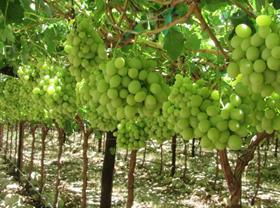 In2fruit, a South African table grape company, will export its range of grapes to Vietnam, according to the South African Department of Trade.
Sarel Joubert, managing director of in2fruit, said the deal will mark the company's first foray into the Vietnamese market and added he was encouraged by the discussions between the South African and Vietnamese governments that facilitated the opening of export channels between the two countries.
"I know that there has been work done amongst the South African and Vietnamese governments, as well as the South African Table Grape Industry (SATI) in regard to the phytosanitary requirements," Joubert said.
"I am encouraged that Vietnam is still working on a permit system. The deal we have secured with Vietnamese company Fruit One, will see us exporting between ten and 12 containers of grapes that will initially be estimated to be worth R500,000 (US$ 33,871), with the total deal projected to cost R6m (US$406,458)."
The company formed part of a 22-business delegation that showcased South African fresh produce and services during the three-day AsiaFruit Logistica trade show in Hong Kong.