Leafy greens are being grown in empty spaces in Taiwan's metro stations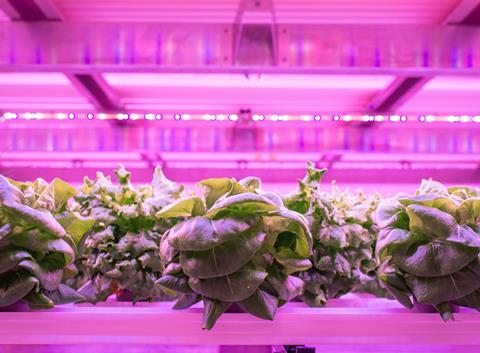 Taiwan is transforming spare space in metro stations into vertical farms to meet demand for sustainable, organic produce.
According to a report from Euronews, Unimicron Technology has established 40m² hydroponic farm located at Nanjing-Fushing Station in Taipei.
Unimicron Technology Julia Yang, said the farm grows lettuce in under LED lighting in a sterile environment to eliminate the use of pesticides and herbicides.
"One thing that most people are worried about is the unavoidable use of pesticides in traditional land based farming," said Yang.
"We use hydroponic farming and thus have no insect egg problem. Everyone's biggest fear when having a salad is insect eggs."
The company uses high tech equipment to regulate conditions such as light, temperature and nutrients. This helps to keep the growing environment stable and reduces labour.
"Right now our production yield is about 180 bags of lettuce, each bag is 200 grams. We can produce 180 bags of lettuce each week," said Winnie Chan, deputy manager at Unimicron Plant Technology