Japan became Taiwan's largest fruit export market in 2022 in the wake of China trade bans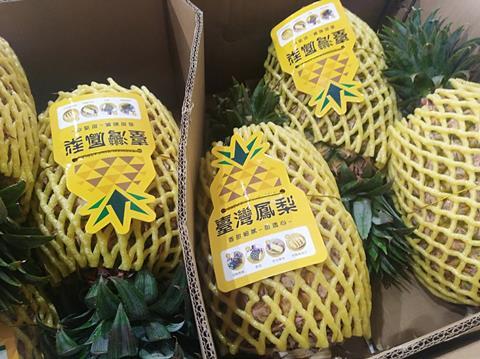 Japan has surpassed China as the largest market for Taiwanese fruit exports according to data from Taiwan's Council of Agriculture (COA).
China once accounted for the vast majority of Taiwanese fruit exports, but it imposed a ban on pineapples, sugar apples, wax apples, citrus and other fruits in March 2021.
According to a report from Taiwan News, Japan was the focus of the COA response as it joined exporters in exploring other channels. As a result, the value of Taiwan's agricultural product exports to Japan in 2022 reached US$850, a year-on-year increase of 11 per cent.
Japan became the largest market for Taiwanese fruit exports accounting for 46.2 per cent in 2022, meanwhile, China accounted for only 1.6 per cent.
The value of Taiwanese pineapples exported to Japan reached US$24.05m in 2022, an increase of 5.8 per cent over the previous year.
The COA has connected fruit distributors in Taiwan and Japan and announced in December 2022 that it signed a memorandum of understanding with Japanese produce chain Wismettac Foods to import at least 3,500 tonnes of Taiwanese pineapples, 1,500 tonnes of bananas, and 100 tonnes of frozen pineapples.